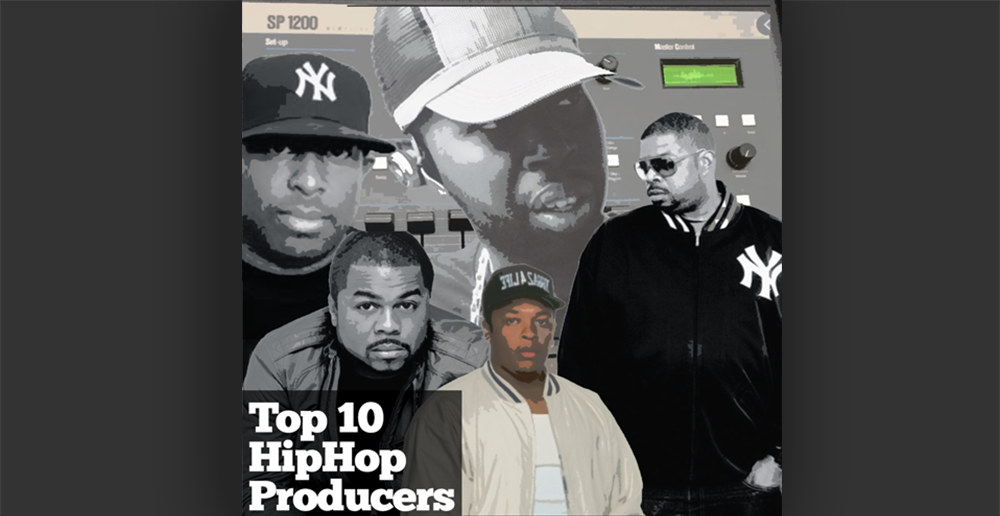 A list of my top cats, I don't have Alchemist, and Kanye, BUT TRUST! too many cats i can add to the top 20. Bless

10 PAUL C
: I KNEW THIS BROTHA! Worked with him at MOOGIES studio in Manhattan. Yes, thats right he was doing beats for me in the mid 80's. Moved on to greater talent. And made noise quick. Has enough work in the game to make my list. legendary. RIP PAUL
BUY HIS MUSIC NOW:
super lover cee casanova rud
9 JUST BLAZE
: Hit after street hit, JERSEY GOT A WINNER! Kept me in Bboy Battle Mode.
BUY HIS MUSIC NOW:
JAY Z "the blue print"
8 RICK RUBEN
: HAD AN EAR FOR THE STREETS, not just HIP HOP. But in many aspects of the New York Club, and Dance scene, as well as a sound kids wanted to hear.
BUY HIS BOOK NOW:
Rick Ruben "in the studio"

7 DIAMOND D
: ONE OF MY PERSONAL FAVORITE, not just cause we crew up in the same hood, and frequented the same jams. But because he is the epitome of the BRONX SOUND. More than anyone on this list. He kept it BX, and taught tradition with every beat, and influenced tooo many greats.
BUY HIS MUSIC NOW:
Diamond D "stunts, blunts, and hip hop"
6 MARLEY MAR
L: PUT JUICE CREW ON THE MAP. Queensbridge's finest.
BUY HIS MUSIC NOW:
Marley Marl "in control"
5 DR DRE
: Brought West Coast Heat, and kept the platform open for many great Cali Beat makers. He has too many classic to keep off the top 10. And his beats ring bells in every hood all over the world.
BUY HIS MUSIC NOW:
DR DRE "the chronic"
4 J DILLA
: Had the best ear for Hip Hop Music, and his understanding of riffs, over beats, simple is funky, less is more. beats that make you drift, and forget your bills. Kept BBOYS in party rock mode.
BUY HIS MUSIC NOW:
J Dilla "donuts"
3 RZA:
first knew of him with "we love you Rakeem", after that saw him with WU, and heard he was making beats with the Ensoniq work station (same as me =D, he took raw Strong Island, and sounds that made a stick up kid, wanna rob an armory. Nuff said.
BUY HIS MUSIC:
RZA "digital bullet"
2 PETE ROCK
: SOULFUL! break beats with flow. HAD A RICAN GOING in the 90's. if you can keep BBOYS rocking in the 90's, you had them BREAKS in your construct. And again, Hip Hop was built on Beats, Breaks
BUY HIS MUSIC NOW:
t
he best of Pete Rock CL Smooth

1 DJ PREMIER
: Always has been top tier. His use of traditional breaks with classic street style riffs. The SP 1200 made it famous.
BUY HIS MUSIC NOW:
https://amzn.to/3lDQXnV
Back