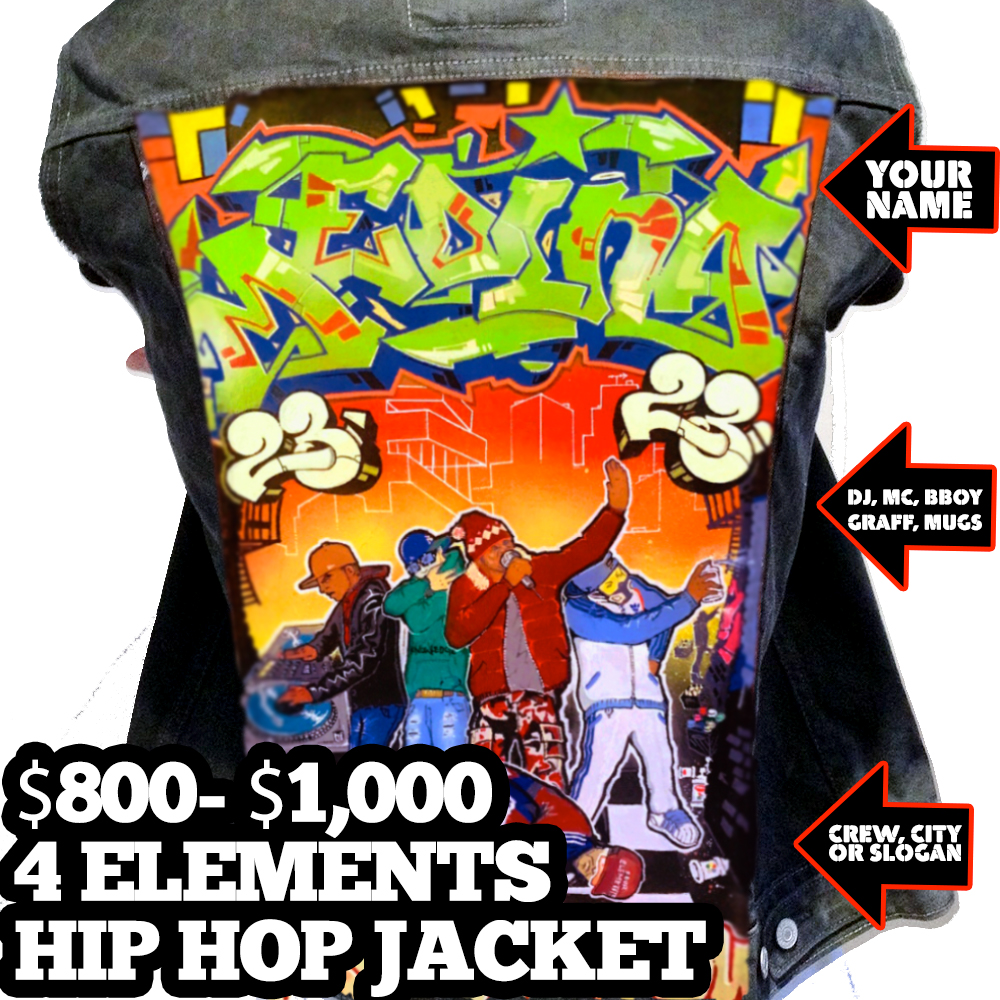 $800-$1000 JACKETS:
4 ELEMENTS JACKET: This jacket Gives Your YOUR NAME, DJ, MC, BBOY/BGIRL GRAFF Characters, original by Wigs, over a fresh spray color blend background.
MR WIGGLES CUSTOM JACKETS

Mr Wiggles SUPPLIES THE JACKET (will be a brand New Fresh denim, email me for requests)

Spray paint

Acrylics

Markers

questions? email me: info@wigzee.biz
BEVEL STYLE JACKET $800-$1,000


choose from 4-7 characters, DJ, MC, BBOY, BGIRL, MC, GRAFF WRITER, KNOWLEDGE, HUMAN BEAT BOX, STICK UP KID.
Back