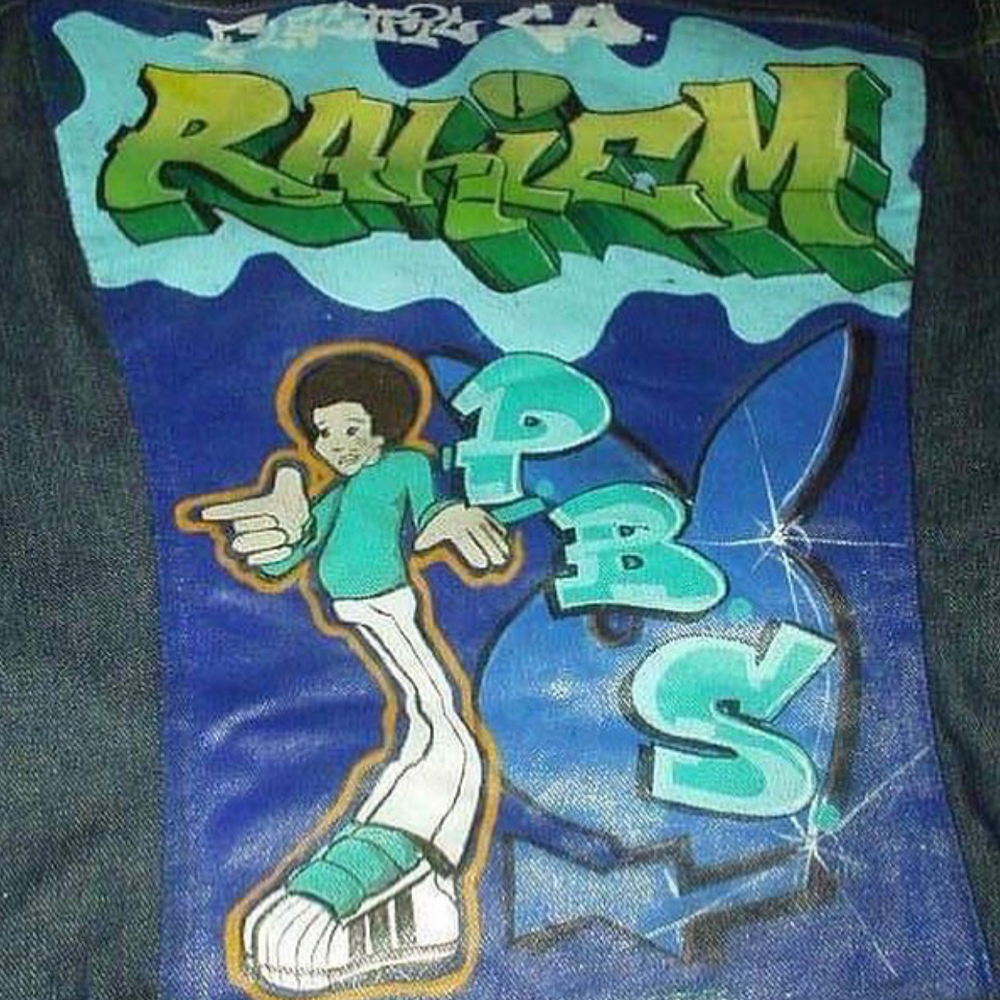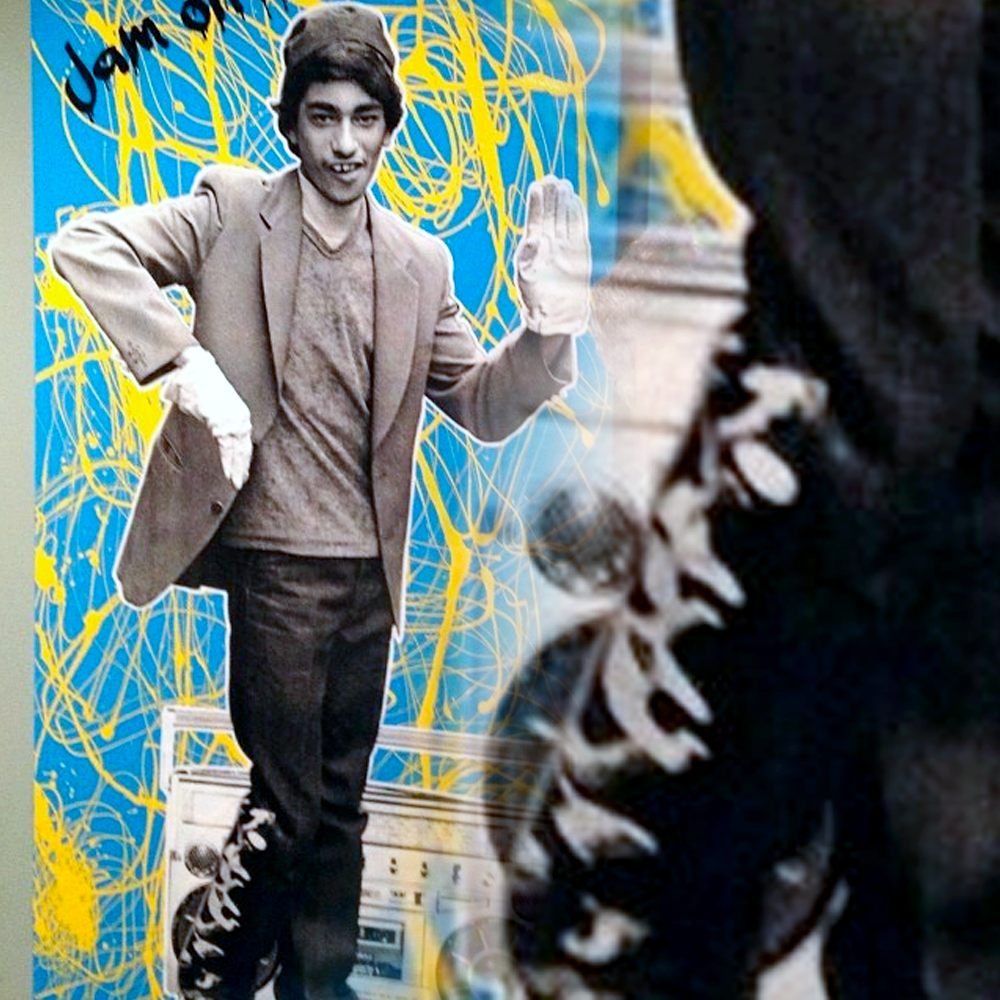 Started rocking jackets in the early 80's, I remember the FUNKY 4 Plus 1 Jackets (blew me away) But i learned from my Cousin NAC 143, and DAZE CYA, who were at our family get togethers every week, and rocking black books and jackets. I copied everything they did! =D But I remember doing my Lee Jeans before I went to high School of Art & Design, and used acrylics, and was mad sloppy, and on one of my first days in school i walked past SEEN and DOZE (leaders of the legendary TC5 crew, that i eventually joined) and they screamed on me! (laughed at me) hahaha truth, that happened, and it was around late 79, or early 80. But I understood i was a TOY! haha, so no hard feelings. But soon as me and Fabel started chillin in School, and hanging out after school. We became scientists on these Hard denim LEE Jackets. And started brainstorming on different things to use (him more than me) But by doing this we developed mad tricks of the trade.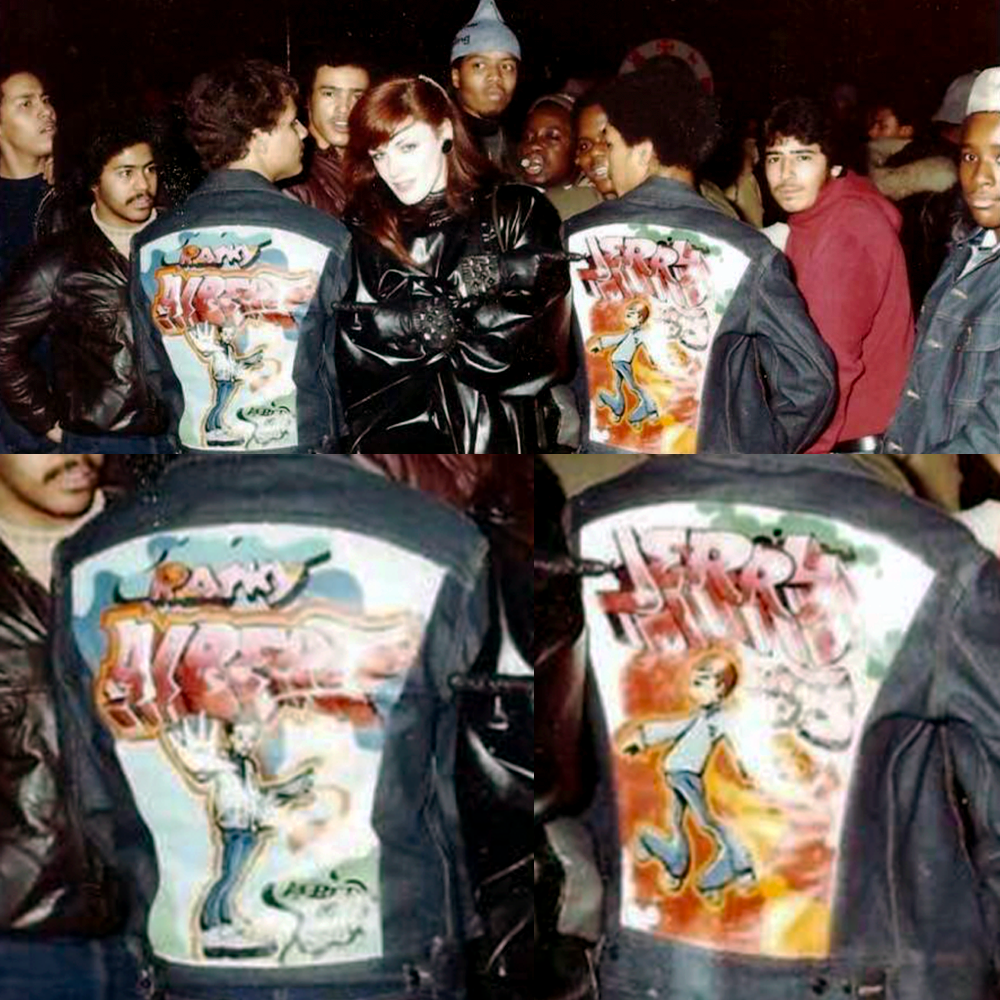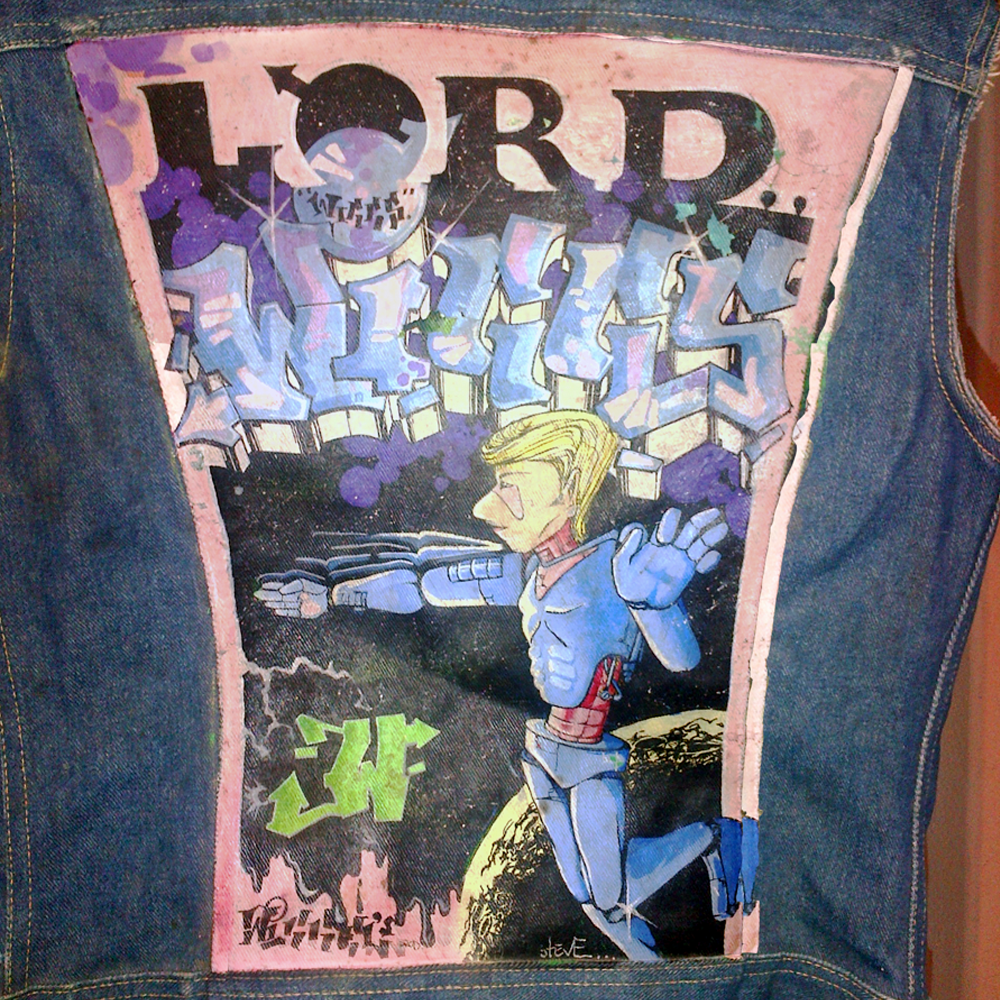 We started using DECCA SCREEN PRINTING INK as a BASE, and RAPID O GRAPH pens with permanent airbrush ink (fabel came up with these ideas. But we both mastered rocking DETAIL on jackets because of these upgrades) Then came the Stenciling Letters, and Spray Paint backdrops, and Fly Characters. We were having a blast, and truth be told. I MADE A GREAT LIVING (at 15 YO) rocking jackets. I was doing entire crews, and getting famous in my hood for this. I had people knocking on my door daily with a fresh LEE jacket for me to paint.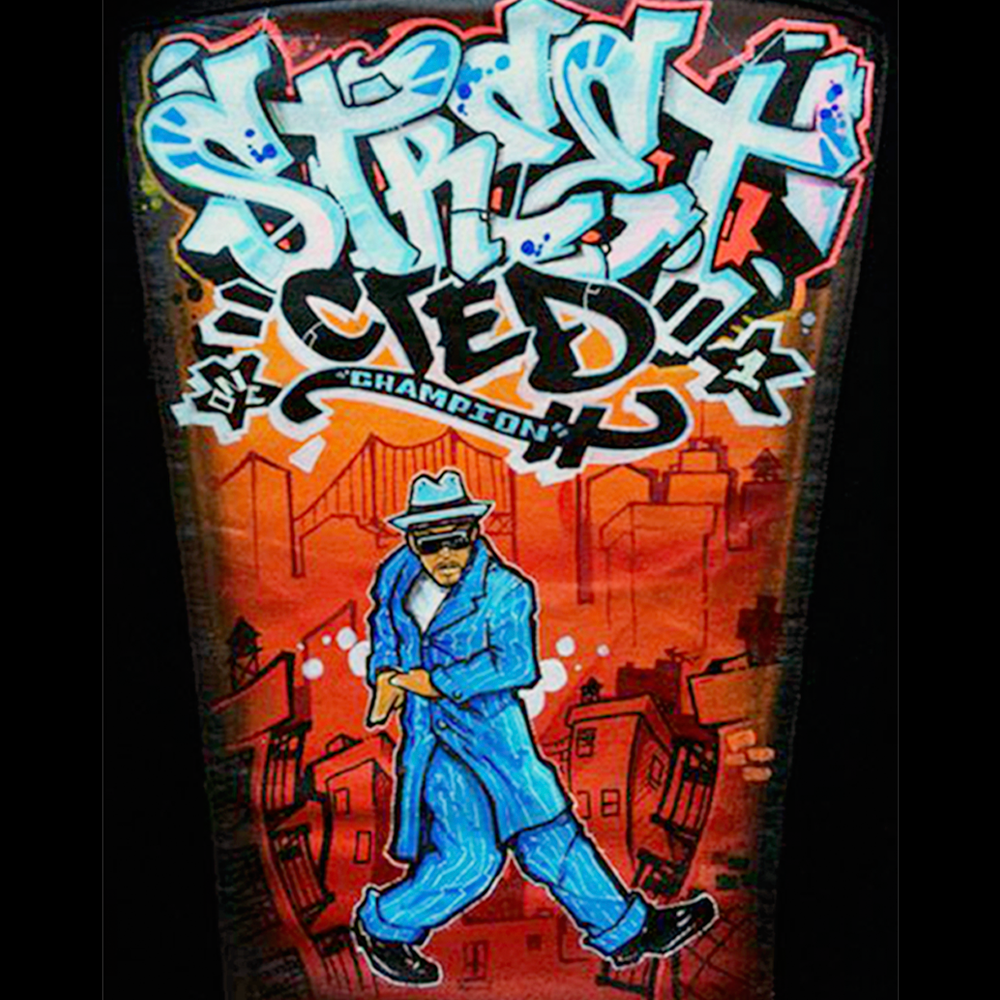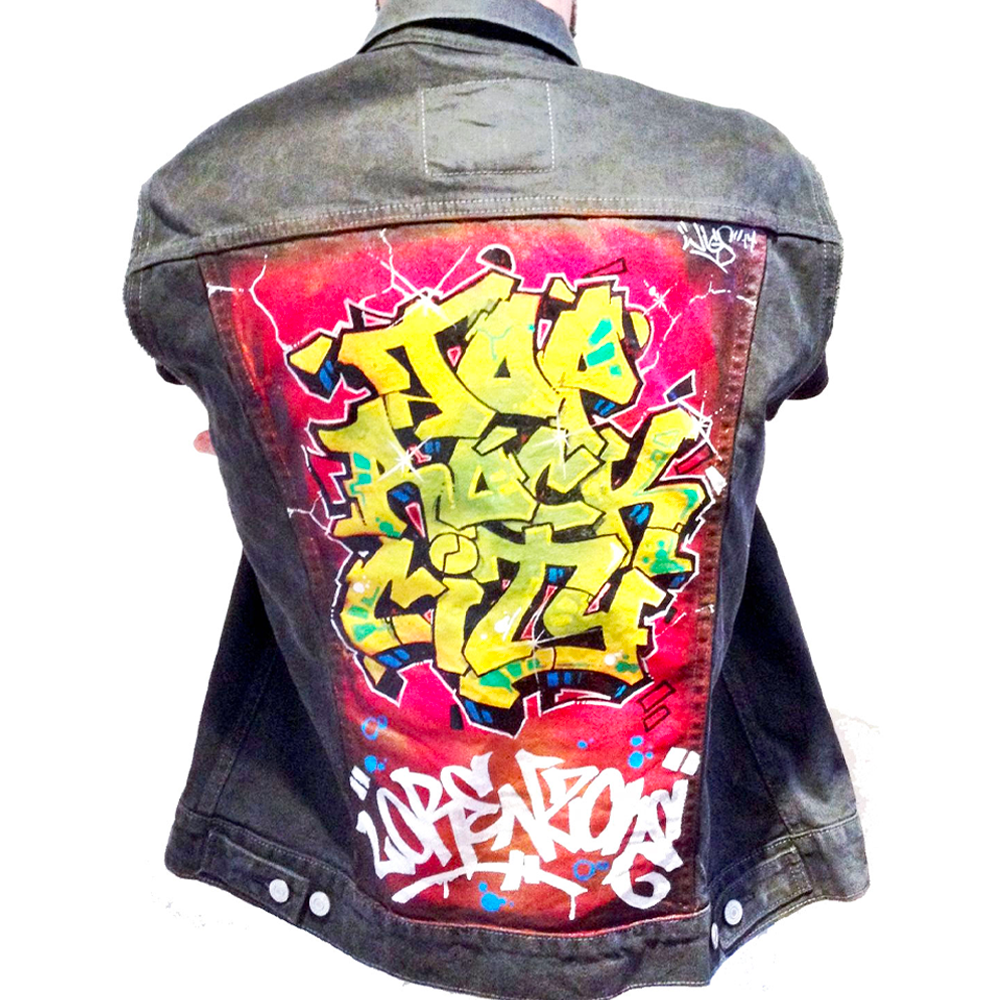 LEE 101 RIDER JACKETS, were the original Jackets we painted back in the day. LEE is original HIP HOP Fashion. We used to paint the backs, and rock a full LEE SUIT. It was never LEVIS, or DICKIES, it was always LEE DENIM. we preferred the hard denim jackets. These used to be poor man clothing, but now a LEE RIDER jacket can cost up to $300!!!
I got so good, and so paid from it, i was making more (or as much money) Painting jackets, than selling Drugs (facts). Till this day, i find time to paint jackets for people, and even started bringing supplies on Tour, and painting for people on the road.I developed tricks to make it quicker, and more durable. At the same time making it available for purchase at cheaper prices for you dancers. I can rock a traditional for $300-$500, or a real Detailed one for between $700-$1000. But i have a system to make a quick one that still looks fresh for under $300 =) dancers dont have allot of money. But tat does not mean they cant get a fresh jacket from Mr Wiggles =D
I also started Rocking Jackets as a 1st place Prize for all my Battles. TOP ROCK CITY, and STREET CRED. Both Battles i used Jackets as a Prize, and a way for Kids to battle for things other than CASH. The real thing is, many Original Cats battled for Jackets. And your name on a Jacket is a symbol of your Street Crew, and def a Fashion Statement. Truth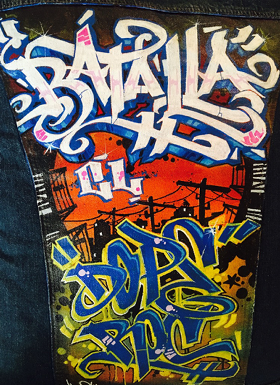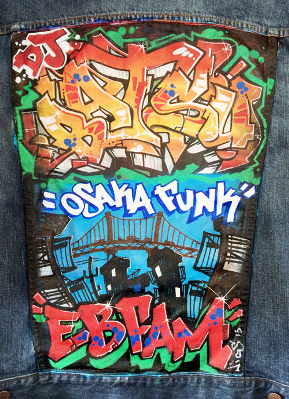 MR WIGGLES GRAFFITI JACKETS
$250plus Jacket
Mr Wiggles hand painted jackets!
The supplies I use are listed below, and you can click those links and order them, and support the website.
POSCA PAINT MARKERS: These colors POP! and allot control on the ink flow.
MOLOTOV PAINT MARKERS: same as POSCA, these are the 2 best brands.
MONTANA SPRAY PAINT: These colors blend, and pop right off the jacket =)
TITANIUM WHITE ACRYLIC: This is my base paint, i use Liquitex, but also get a large tub that is affordable and you can use on many jackets is fine too.
Back