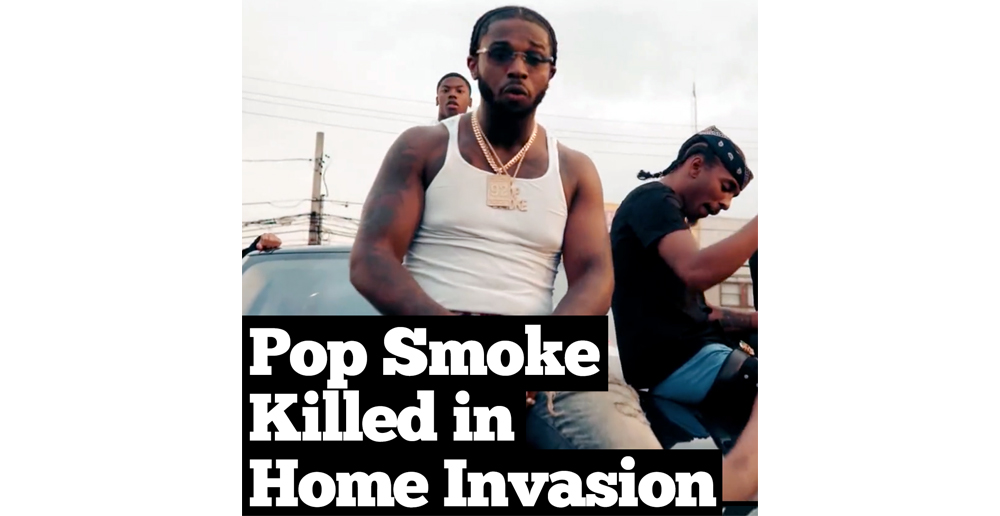 Welcome to the Party Rapper Murdered in a Home Invasion.
Brooklyn Rapper Bashar Barakah Jackson known as POP SMOKE (20 years old) Was killed in a Home Invasion at Hollywood Hills (after a social gathering in the same house). It took place on Wed. at around 4:29 am. Several men (still not clear if it was 2 or more) broke into his home, in an apparent home invasion. He was shot and killed, and pronounced dead at a local Los Angeles Hospital.
Known for his track with Niki Minaj "welcome to the party" He was on his way to stardom before being killed.
Rest in Power to another fallen rapper. sad time.
Back