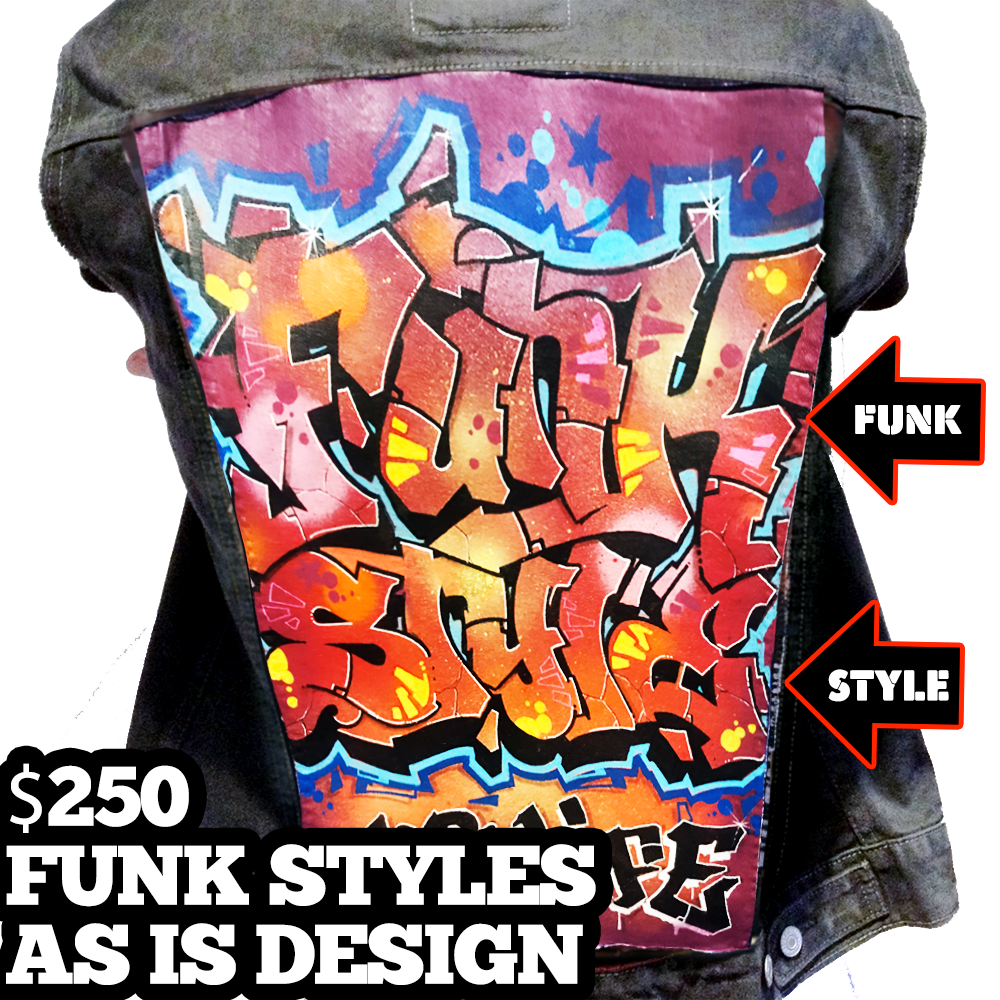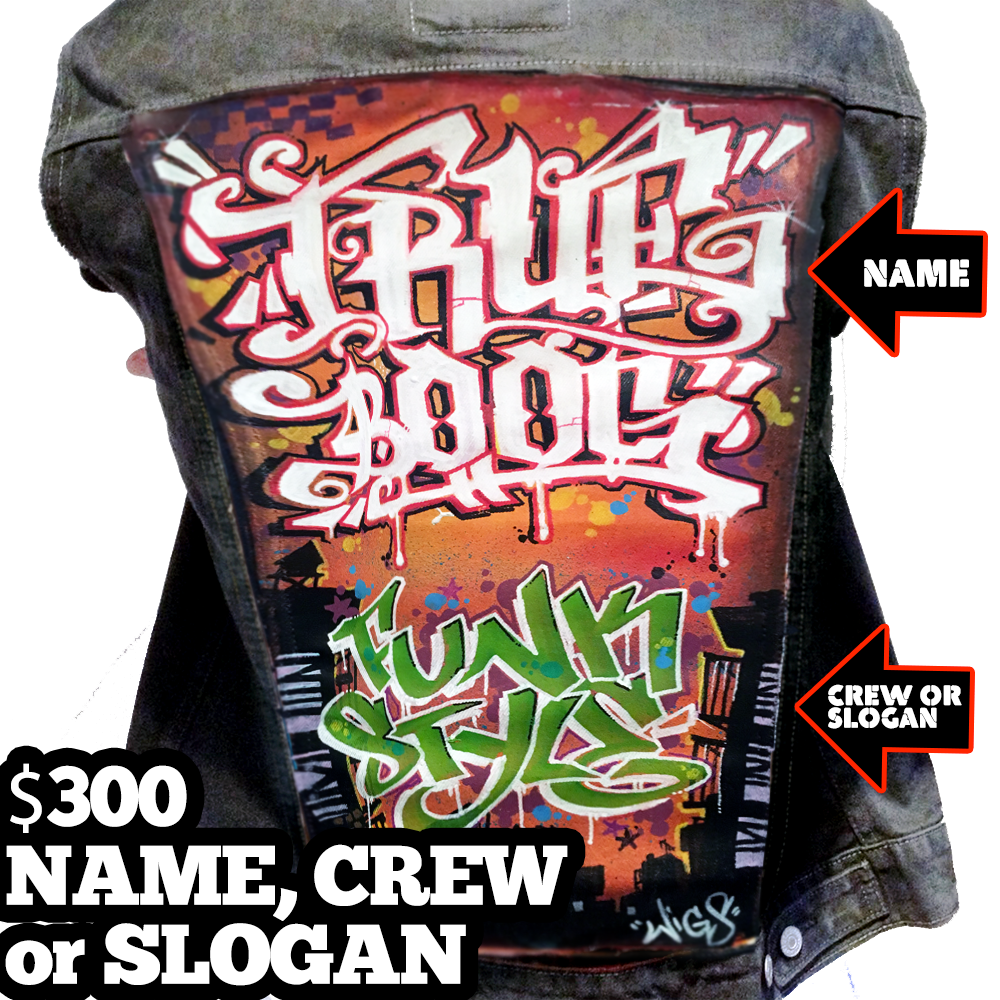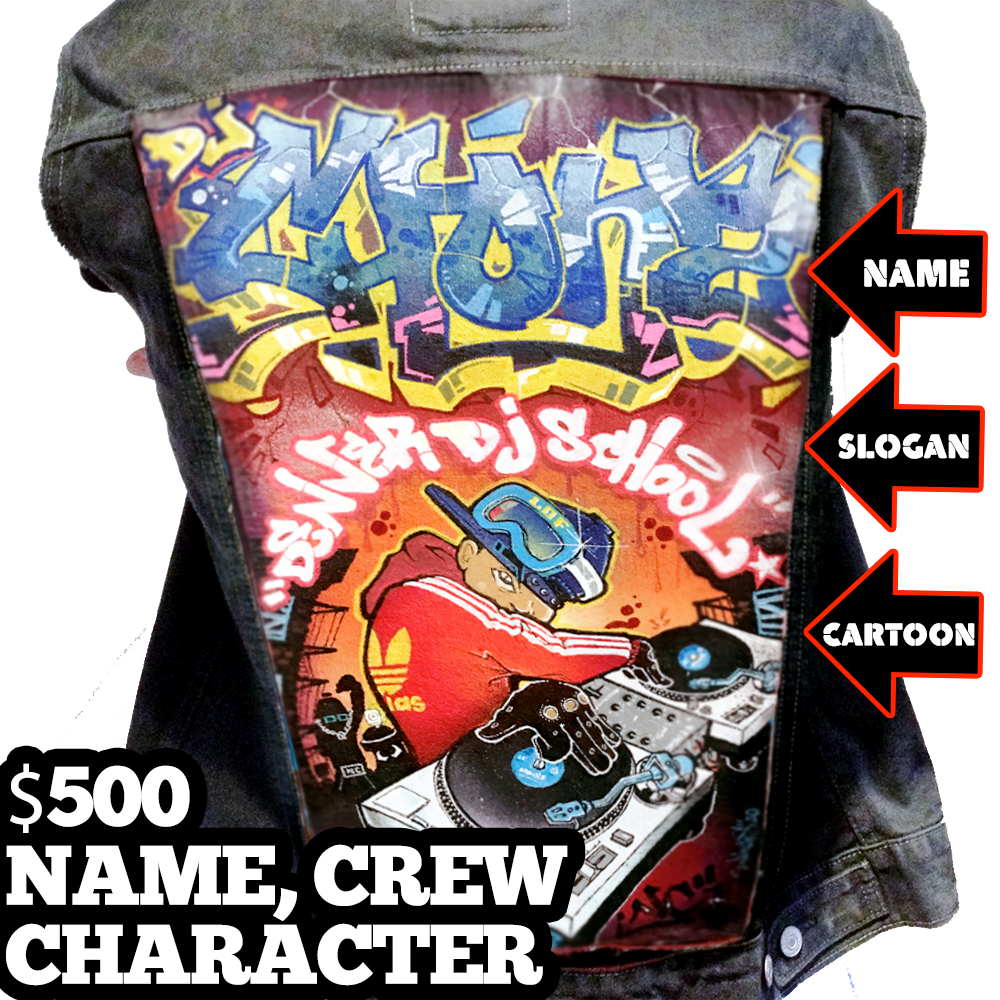 FUNK STYLES JACKETS are AS IS (no custom names):
Mr Wiggles will replicate this jacket for you Fresh, But all jackets will be slightly original =)
$300 JACKETS: You get bro choose 2 CUSTOM NAMES, and Wiggles will do the rest to balance the jacket with Fresh Colors, Backdrops, and Hip Hop Scenes.
$500 JACKETS: Gives you 2 Names, and a Fresh Character, and you get to choose the style of character you want. Plus fresh backdrops, and colors.
MR WIGGLES CUSTOM JACKETS

Mr Wiggles SUPPLIES THE JACKET (will be a brand New Fresh denim, email me for requests)

Spray paint

Acrylics

Markers
Back